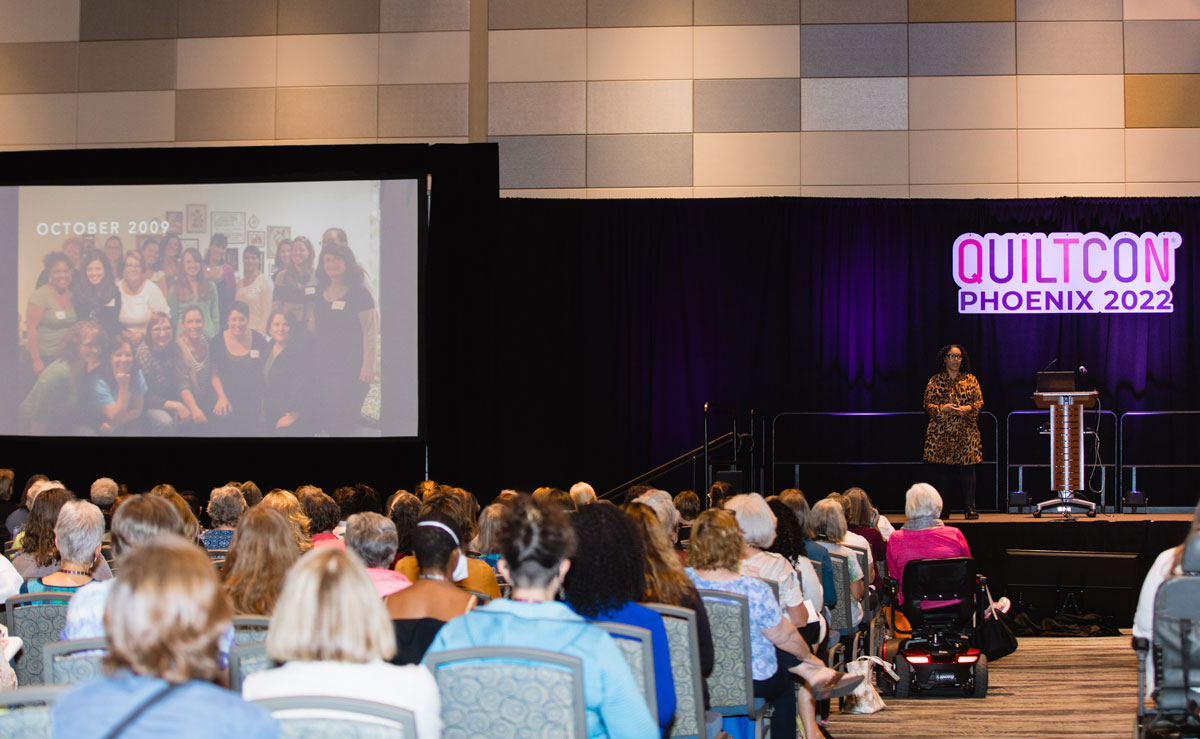 Join Us
Our mission is to support and encourage the growth and development of modern quilting through art, education, and community. Join our community of over 16,000 members around the world and get all the benefits of belonging to the largest group of modern quilters in the world
Get all these benefits and more with your MQG membership
Exclusive Virtual Events
Get exclusive access to register for our virtual events including the MQG Sessions, packed lectures from experts at the top of the field.
QuiltCon Perks
Members get QuiltCon discounts & early registration, plus only members can submit their quilts to the largest modern quilt show in the world.
Patterns, Tutorials & Webinars
New modern quilt patterns, tutorials, and webinars come out monthly. Plus members get access to our full library of over 200 patterns and all of our previous content since the MQG started.
Swaps & Challenges
Join our yearly challenges like the Make A Difference challenge, or participate in the Community Outreach Quilt Challenge at QuiltCon. Every year there's a new theme, get involved today
Zoom in on the map to see where your local guild is.
What modern quilting is today
Modern quilts are primarily functional and inspired by modern design. Modern quilters work in different styles and define modern quilting in different ways, but several characteristics often appear which may help identify a modern quilt. These include, but are not limited to: the use of bold colors and prints, high contrast and graphic areas of solid color, improvisational piecing, minimalism, expansive negative space, and alternate grid work. "Modern traditionalism" or the updating of classic quilt designs is also often seen in modern quilting.
what are modern quilts