Introducing the MQG Sessions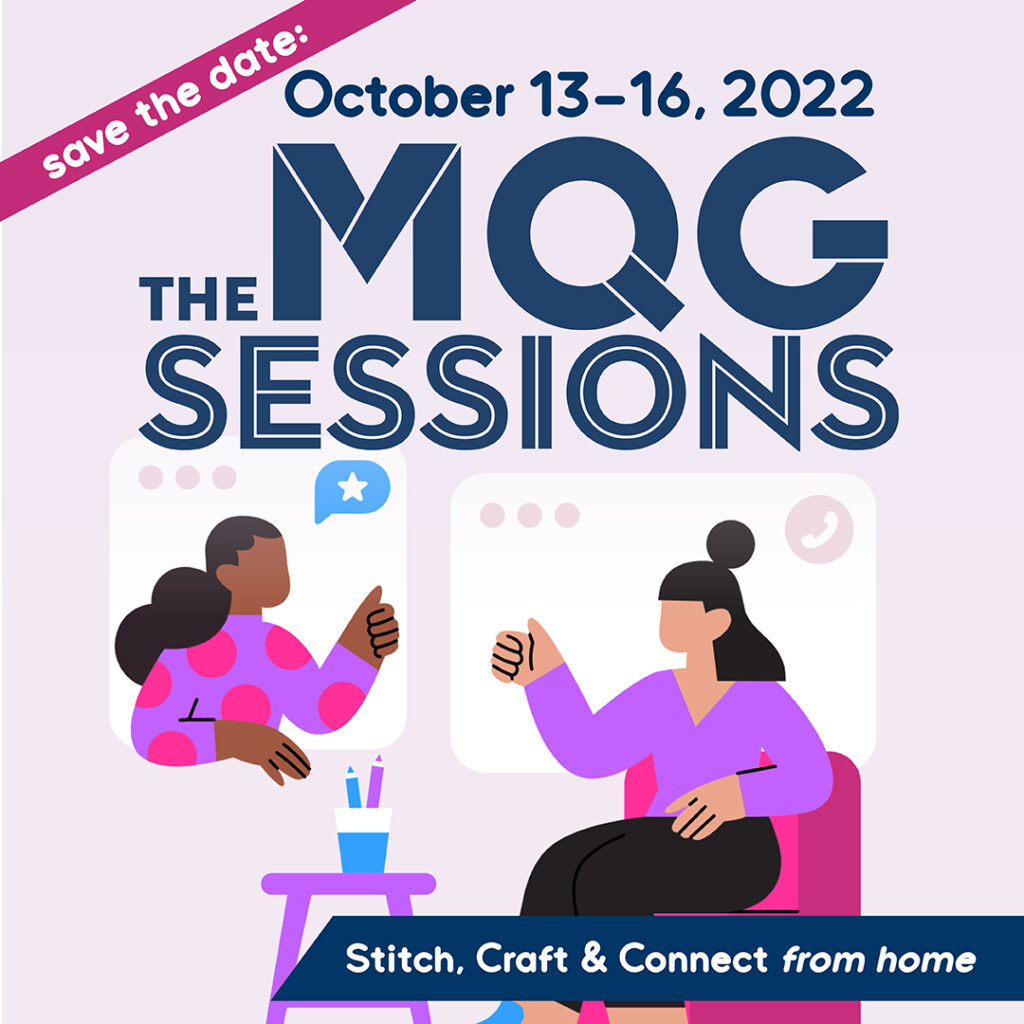 MQG Sessions Vol.1
October 13-16, 2022
We are excited to announce the dates for a unique, fully-virtual event called MQG Sessions Volume 1 on October 13-16, 2022. Spend the weekend learning from your favorite quilting instructors in the comfort of your own home.
Faculty will include Jen Carlton Bailly, Sandra Lee Chandler, Tara Faughnan, Diana Li Fitzgerald, Lynne Goldsworthy, Karen Lewis, Bianca Springer, Christa Watson, and so many more.
Learn about design and maker journeys. Connect with other MQG members and get inspired. More details (full schedule, registration, and pricing) will be available in June, so stay tuned!