Funky Medina: MQG Modern Classic October 2020
by Christine Ricks
By: Christine Ricks
Finished Size: 62" x 82"
Skill Level: Confident Beginner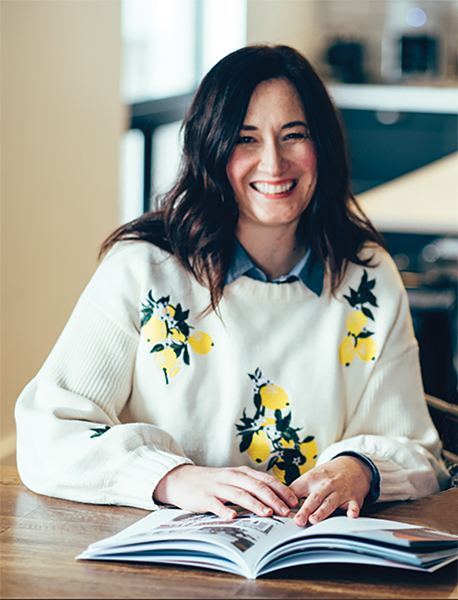 About the Designer
Christine Ricks is a graphic designer/artist who has taken to quilting as another medium to express her creative self. She has spent most of her career as a graphic designer working in various agencies.
About 15 years ago she started designing within the scrapbooking industry and she contributed designs to several fabric lines for BasicGrey via Moda Fabrics. She enjoys creating beautiful patterns and seeing them transformed into fabric. She began quilting within that same time period. She loves to work with her hands and creating tactile designs is so satisfying after spending a day on the computer. She found that her design translated easily to quilts and began to explore how to channel her ideas into fabric.
She is currently Creative Director for Missouri Star Quilt Company and directs their Block and Modblock magazines. She has designed several quilt patterns for the MQG's Quilt of the Month program. She is also featured in our book Modern Quilts: Designs of the New Century for her Funky Medina quilt design which also has been a part of our traveling exhibit touring around the country. She co-founded and am creative director of Curated Quilts journal—a subscription based modern gallery of quilt inspiration, articles, and patterns.
Christine relishes the opportunity to be a part of this quilting community and enjoys the opportunity to associate with such talented women and men.