Criss Cross Chain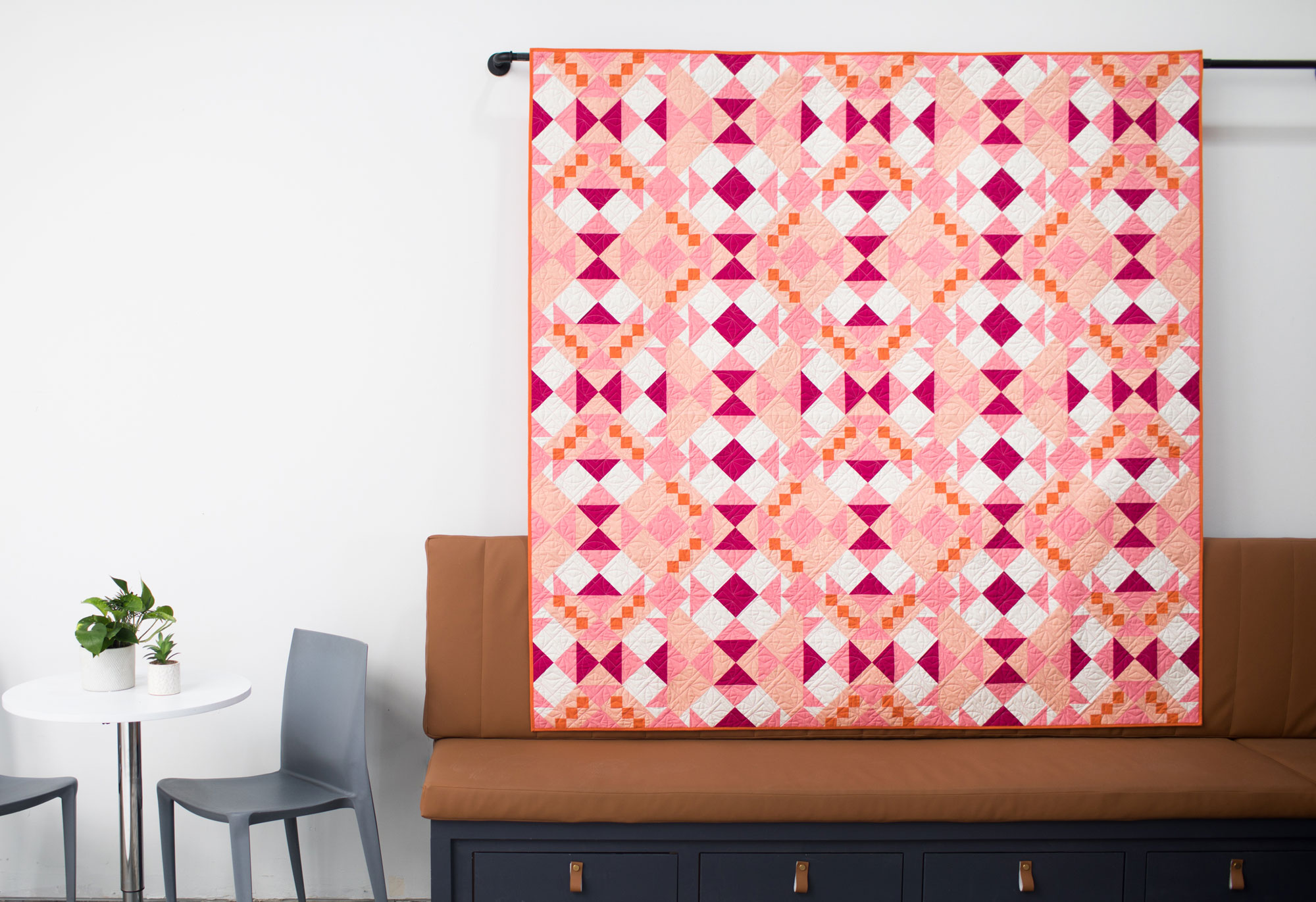 by Wendy Chow
By: Wendy Chow
Finished Size: 75" x 75"
Skill Level: Intermediate
About the Designer
Wendy Chow is an Aussie modern quilter based in New York City. She is the founder of The Weekend Quilter, and designs modern quilts and writes quilt patterns to share her passion for quilting and inspire a new generation of quilters. She is the author of Urban Quilting and co-hosts a quilting podcast called Quilt Buzz. Wendy's designs feature bold, unique color combinations and geometric shapes inspired by architecture, interior design, and nature. Her work has been featured in various craft publications
and blogs including Mollie Makes magazine, Love Patchwork & Quilting magazine, LoveCrafts.com, and Fabric.com. For quilting tips, inspiration, and the latest projects, head to the-weekendquilter.com
and follow her @the.weekendquilter on Instagram and Pinterest.