Welcome to
The Modern Quilt Guild
Our mission is to support and encourage the growth and development of modern quilting through art, education, and community. Join our community of over 16,000 members around the world.
Your membership sustains our work. Learn all about our membership benefits and join our international group today.
QuiltCon, Sessions, and more! See what's coming up on our events page.

The MQG has a vast library of quilt patterns, tutorials, block studies, and much more-all included in your membership.
QuiltCon
QuiltCon is the biggest event in modern quilting. 
Celebrating ten years this year, be there in Atlanta February 23-26, 2023
Thank you to our generous sponsor

Issue 06 | 2022
April, May, June
The MQG Journal
Apremoo
by Tamara Howard
Created to commemorate Juneteenth becoming an official federal holiday in the USA, Apremoo is a modern take on a traditional African inspired pattern.
Deco Breeze Quilt
By Kristyn Jansen
As a block-based quilt, you can rearrange the blocks in Deco Breeze to be at different points in the rows and create a whole different effect.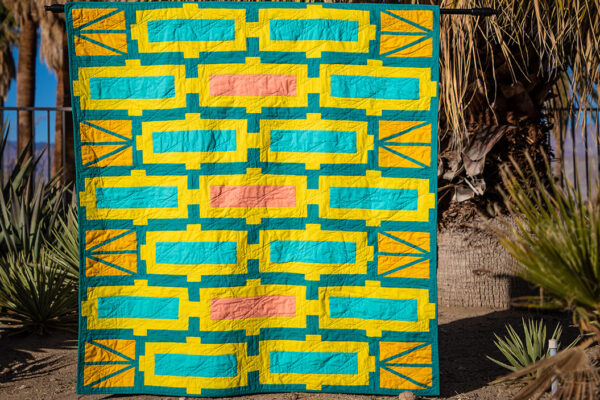 Watch the latest webinar
Join Emily Weerts and learn how to layout and customize a Bullet Journal